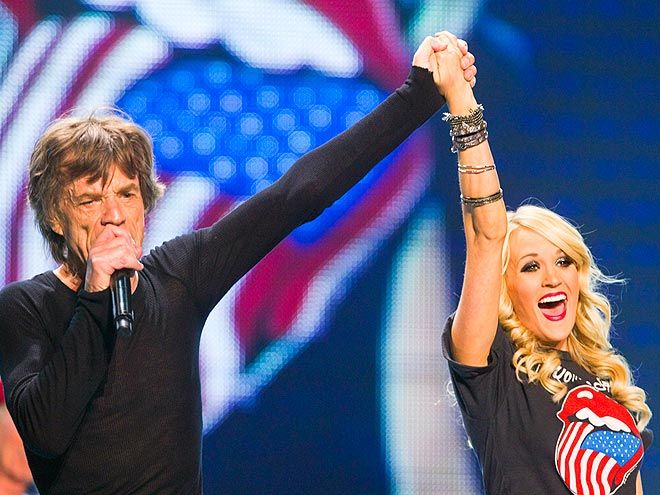 Life just keeps getting better for
Carrie Underwood
. On Saturday, May 25th, the 6x-
Grammy
winner was invited to sing with the
Rolling Stones
, at the legendary band's Toronto tour stop, where they performed
"It's Only Rock & Roll"
.
Following the performance, she tweeted, "I just sang with the @RollingStones! Holy cow! I walked off stage and said, 'What just happened?!' Still can't believe it! :)"
In addition to experiencing the moment of a lifetime, the 30-year-old singer is also running to the aid of the victims of her home state Oklahoma by making a one million dollar donation from her
'Blown Away Tour'
to the Red Cross for disaster relief.
"I have watched the devastation in my home state of Oklahoma over the past several days with great sadness," says Underwood. "With the help of my fans who attended my concerts over the past year, we can offer the Red Cross a little extra help in comforting those affected by the recent tornados." Watch her performance with the Stones beneath:
You have read this articleCarrie Underwood with the title Carrie Underwood Sings With Rolling Stones. You can bookmark this page URL http://stuartsandford.blogspot.com/2013/05/carrie-underwood-sings-with-rolling.html. Thanks!
Write by:
RC
- Thursday, May 30, 2013