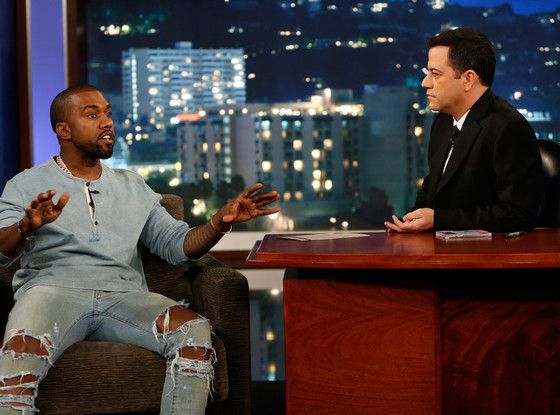 On Wednesday (October 9th),
Kanye West
stepped up as a man and settled his feud with
Jimmy Kimmel
on the comedian's late night show,
'Jimmel Kimmel Live!'
, where he pleaded his case and dished on an array of topics.
The rapper, who has won 21
Grammys
, talked about why he felt the parody was disrespectful, his new family life, why he's a genius and many other things, and while some may detest him, the guy made a lot of valid points. Watch the interview beneath:
You have read this articleKanye West with the title Kanye West Seeks Understanding On 'Kimmel'. You can bookmark this page URL http://stuartsandford.blogspot.com/2013/10/kanye-west-seeks-understanding-on.html. Thanks!
Write by:
RC
- Saturday, October 12, 2013