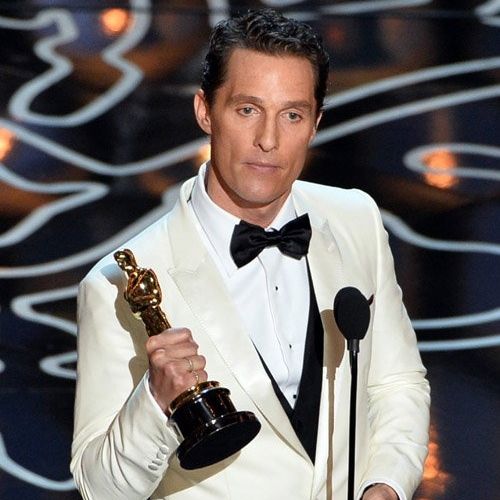 As expected,
Matthew McConaughey
was named
Best Actor
at the
2014 Academy Awards
for his gut-retching performance as Ron Woodruff in
'Dallas Buyers Club'
.
Held at the Dolby Theatre in Hollywood on March 2nd, 2014, the handsome actor defeated fellow nominees
Bruce Dern
,
Leonardo DiCaprio
,
Chiwetel Ejiofor
and
Christian Bale
.
In his speech, McConaughey talked about always striving to have three things in his life: someone to look up to (God), someone to look forward to (his family) and someone to chase (himself ten years in the future). Watch his speech beneath:
You have read this articleAcademy Awards / Matthew McConaughey with the title 2014 Academy Awards: McConaughey Named Best Actor For 'Dallas Buyers Club'. You can bookmark this page URL http://stuartsandford.blogspot.com/2014/03/2014-academy-awards-mcconaughey-named.html. Thanks!
Write by:
RC
- Sunday, March 2, 2014