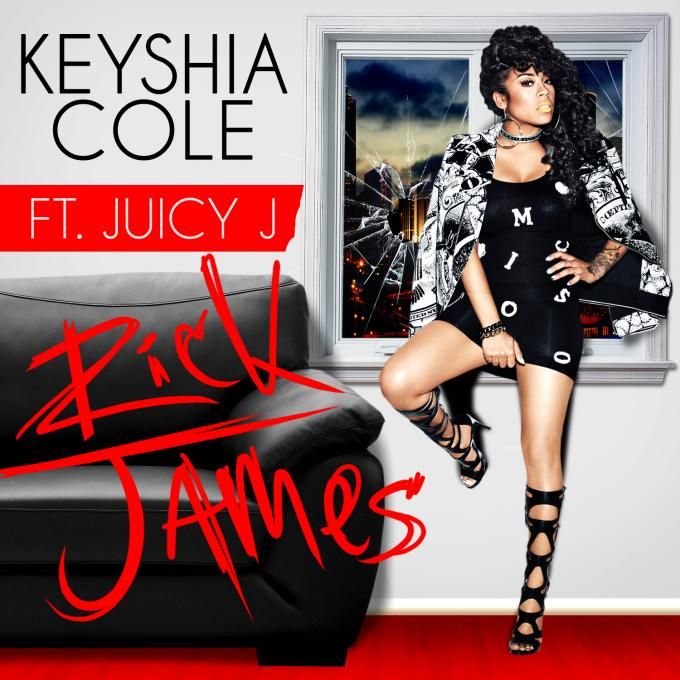 After a short hiatus from the music scene and amid continued rumors of her marriage falling apart,
Keyshia Cole
is back in action with not one, but two new singles from her sixth and final studio set for
Interscope Records
.
The first offering, entitled
"Rick James"
and featuring
Juicy J
, she sings, "Why does it matter now? / Who can do you better? / Feet up on your couch / Yeah, bitch, I'm Rick James / Slap a bitch like Rick James", as she reaches her boiling point over her unfaithful man.
The record is quite lackluster and if you are longtime fan of Cole, it will probably leave you scratching your head in confusion and disappointment, especially since she has a pretty solid track record of delivering on her first releases (even when she doesn't fully satisfy you on the subsequent album). This is simply not it and will do little on the charts.
On the second record,
"Next Time (Won't Give My Heart Away)"
, she more of her pain instead of the anger displayed on her first record as she possibly reveals the reason behind her split with NBA husband,
Daniel Gibson
.
"Seem kinda crazy saying you love me so much / How could you bring that woman into our home", she sings, before continuing by unleashing, "The crazy part about it is I took you right back / I thought you were a changed man / I tried to work it out for the sake of my family / But you took my kindness for weakness and my love for granted".
The record is one of six songs that she freestyled for her upcoming album and while it is certainly an improvement on "Rick James", it is still lacking. Instead of taking the freestyle and using it as a first draft, she simply released it and it shows in more ways the one.
You have read this articleKeyshia Cole with the title New Music: Keyshia Cole - 'Rick James' & 'Next Time (Won't Give My Heart Away)'. You can bookmark this page URL http://stuartsandford.blogspot.com/2014/03/new-music-keyshia-cole-james-time-won.html. Thanks!
Write by:
RC
- Saturday, March 22, 2014