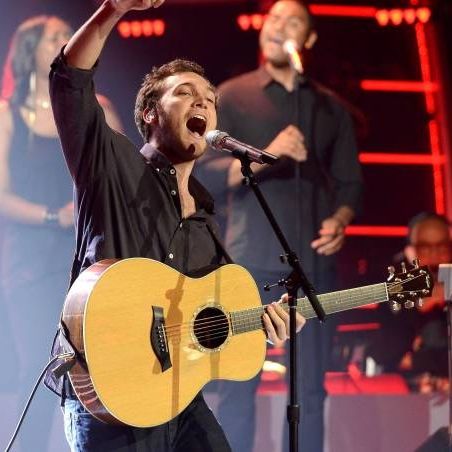 With his sophomore album scheduled for release in the spring,
Phillip Phillips
returned to the
'American Idol'
stage on Thursday, March 6th, to premiere his new single,
"Raging Fire"
.
The single, which has already climbed into Top 10 on iTunes, is signature Phillips and has such a catchy aura that the crowd and the judges were singing along. After one listen, I'm already in love with it and P2 just couldn't get more awkwardly adorable. Watch beneath:
You have read this article2014 Performances / American Idol / Phillip Phillips with the title Phillip Phillips Premieres 'Raging Fire' On 'Idol'. You can bookmark this page URL http://stuartsandford.blogspot.com/2014/03/phillip-phillips-premieres-fire-on.html. Thanks!
Write by:
RC
- Thursday, March 6, 2014