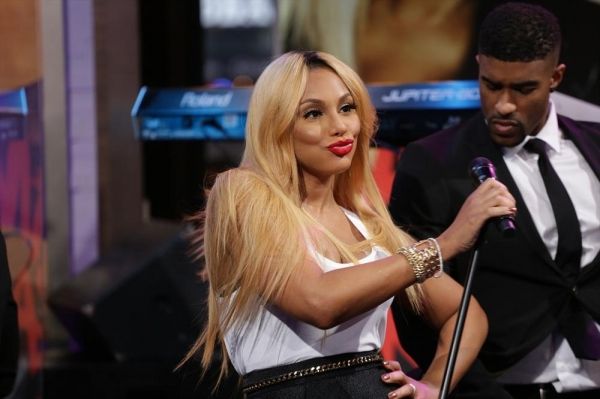 With her new
'Love & War'
album in stores everywhere,
Tamar Braxton
appeared on
'Good Morning America'
, to promote the set and show the world exactly why her sister,
Toni Braxton
, will always be one step (or six
Grammys
) ahead of her.
The eldest Braxton not only has a more distinctive tone, but she always seems in full control of her voice and knows how to properly use her instrument, a feat that seemed to allude the youngest member of the clan during her performances of
"Love & War"
,
"The One"
and
"All the Way Home"
. Watch her oversing all three songs beneath:
You have read this article2013 Performances / Tamar Braxton with the title Tamar Braxton Oversings On 'GMA'. You can bookmark this page URL http://stuartsandford.blogspot.com/2013/09/tamar-braxton-oversings-on.html. Thanks!
Write by:
RC
- Tuesday, September 3, 2013