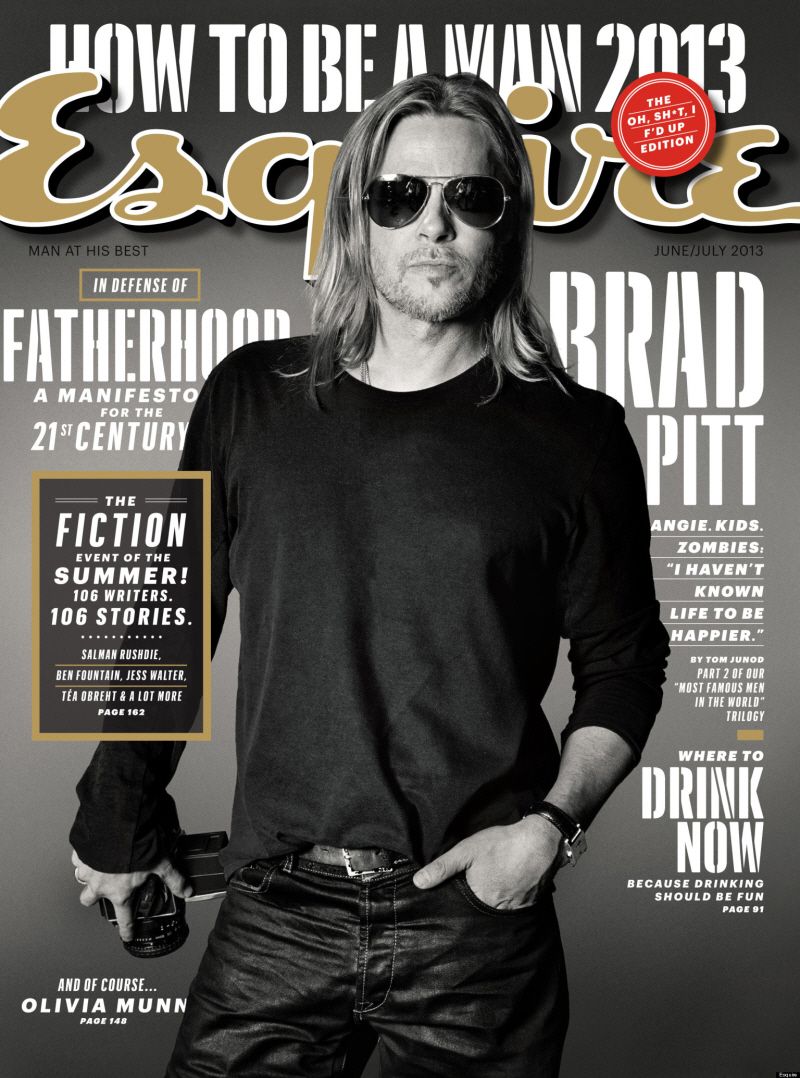 With his new film
'World War Z'
gearing up to hit theaters on June 21st,
Brad Pitt
plays it cool on the June/July cover of
Esquire
magazine, where he dishes on being hated for forgetting names, his drug use and finally deciding to take control of his life.
"So many people hate me because they think I'm disrespecting them. So I swear to God, I took one year where I just said, This year, I'm just going to cop to it and say to people, 'Okay, where did we meet?' But it just got worse. People were more offended. Every now and then, someone will give me context, and I'll say, 'Thank you for helping me.' But I piss more people off. You get this thing, like, 'You're being egotistical. You're being conceited.' But it's a mystery to me, man. I can't grasp a face and yet I come from such a design/aesthetic point of view. I am going to get it tested."
Meanwhile, Pitt explained his change for the better, saying, "I spent years f––ing off. But then I got burnt out and felt that I was wasting my opportunity. It was a conscious change. This was about a decade ago. It was an epiphany – a decision not to squander my opportunities. It was a feeling of get up. Because otherwise, what's the point?"
Pitt went on to add, "For a long time I thought I did too much damage – drug damage. I was a bit of a drifter. A guy who felt he grew up in something of a vacuum and wanted to see things, wanted to be inspired. I followed that other thing." Peep more shots below: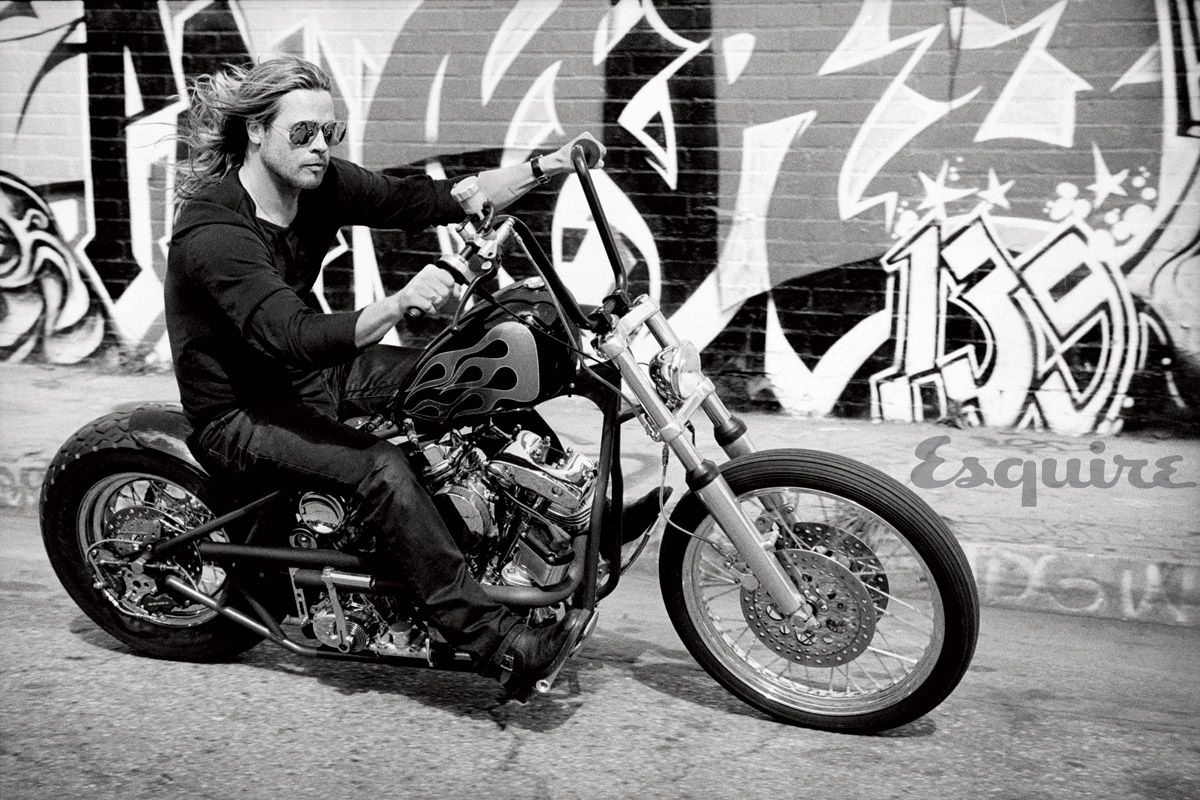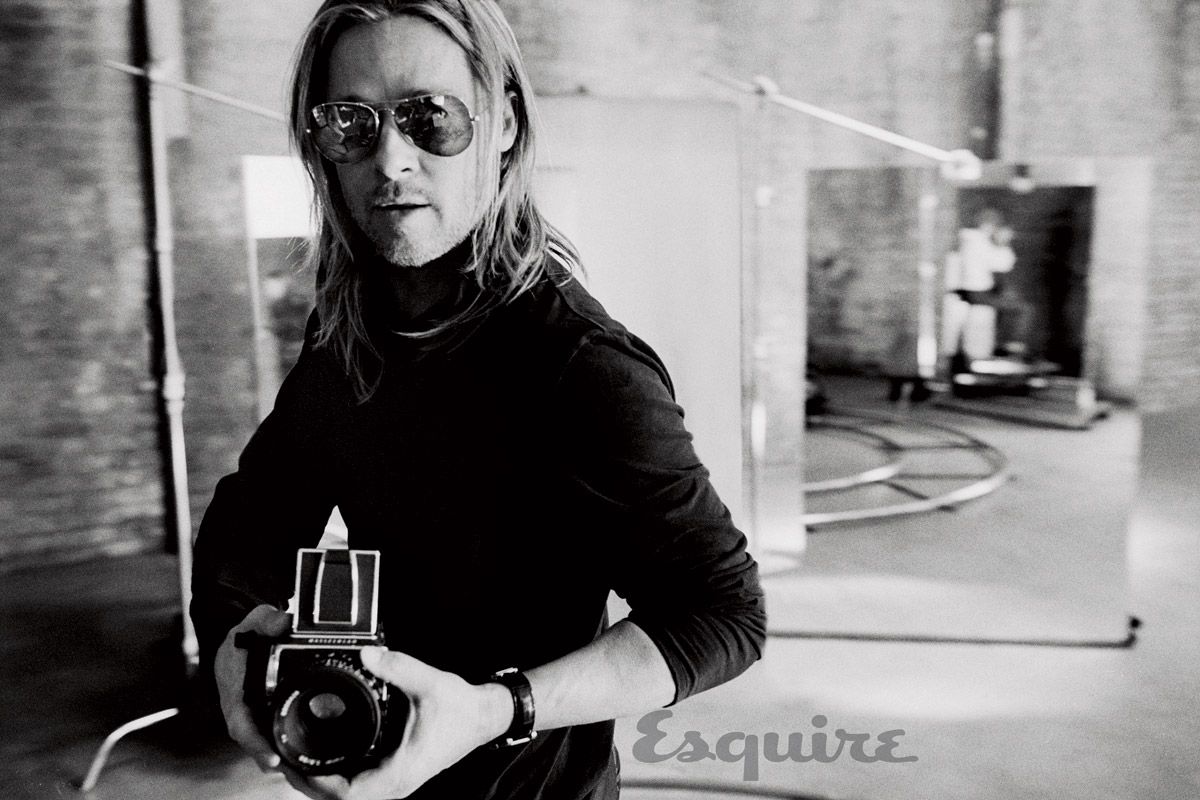 You have read this articleBrad Pitt / Esquire (Magazine) with the title Brad Pitt Plays It Cool On 'Esquire' Cover. You can bookmark this page URL http://stuartsandford.blogspot.com/2013/06/brad-pitt-plays-it-cool-on-cover.html. Thanks!
Write by:
RC
- Sunday, June 2, 2013