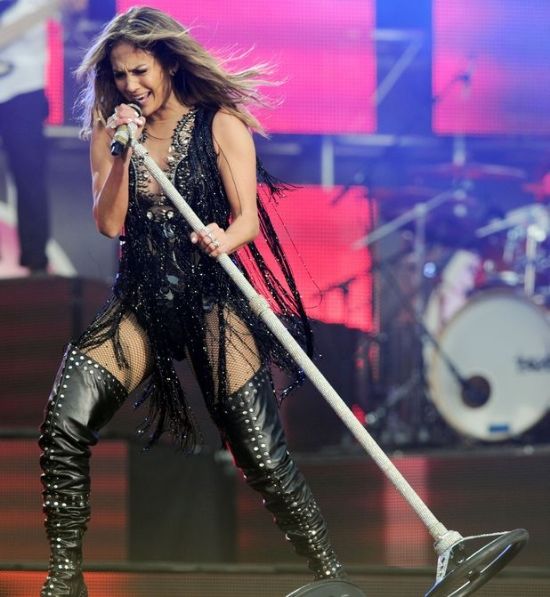 Say what you want about
Jennifer Lopez
as a vocalist, but there is no denying, the superstar puts on one hell of a show, which was more than evident at her recent set at
'Chime For Change: The Sound of Change'
in London.
For her energetic set, the 43-year-old entertainer performed her biggest hits, including
"Love Don't Cost A Thing"
and
"On the Floor"
, in addition to, teaming up with
Mary J. Blige
for a duet of
The Beatles
' classic hit,
"Come Together"
.
While the duet fell flat from a vocal standpoint, the mere image of getting to see two superstars of different genres come together on stage for a good cause overrides the fact that one can't sing (Lopez) and one is rarely in tune (Blige). Watch beneath:
You have read this article2013 Performances / Jennifer Lopez / Mary J. Blige with the title Jennifer Lopez Performs At 'Chime For Change', Sings 'Come Together' With Mary J. Blige. You can bookmark this page URL http://stuartsandford.blogspot.com/2013/06/jennifer-lopez-performs-at-for-change.html. Thanks!
Write by:
RC
- Sunday, June 2, 2013