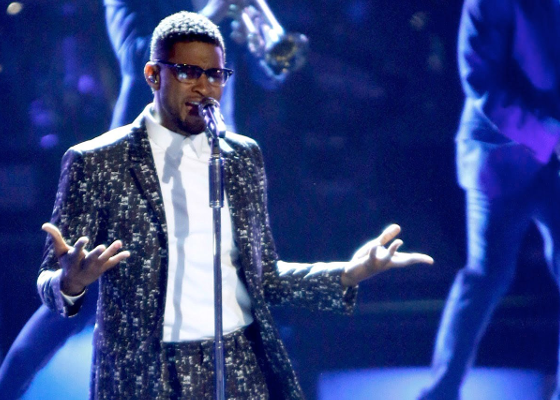 Showing off his versatility as a performer,
Usher
opened Monday's episode of
'The Voice'
, with a performance of
"Twisted"
and as usual, the stud put on dynamic showcase that left the crowd in awe and his co-mentors fully engaged.
The single is lifted from his latest studio album
'Looking 4 Myself'
, which started at No.1 on the
Billboard 200
last June and ranks as the second lowest-selling album of his career with less than 500,000 copies sold. Maybe, this dazzling performance will encourage some of those who missed out to finally give the stellar album a listen. Watch it below:
You have read this article2013 Performances / The Voice / Usher with the title Usher Amazes With 'Twisted' On 'The Voice'. You can bookmark this page URL http://stuartsandford.blogspot.com/2013/06/usher-amazes-with-on-voice.html. Thanks!
Write by:
RC
- Tuesday, June 11, 2013