With her highly-anticipated sophomore album,
'The Electric Lady'
, scheduled to arrive in stores and on digital outlets on September 10th,
Janelle Monae
has finally unveiled the standard and exclusive Target artwork for the forthcoming disc.
Featuring appearances from
Prince
,
Erykah Badu
,
Solange
,
Miguel
and
Esperanza Spalding
, the two-disc set is comprised of twenty new songs including the singles
"Q.U.E.E.N."
and
"Dance Apocalyptic"
. Peep the complete track listing beneath:
OFFICIAL TRACK LIST

Disc 1:
01. Suite IV Electric Overture
02. Givin' Em What They Love (featuring Prince)
03. Q.U.E.E.N. (featuring Erykah Badu)
04. Electric Lady (featuring Solange)
05. Good Morning Midnight (interlude)
06. PrimeTime (featuring Miguel)
07. We Were Rock & Roll
08. The Chrome Shoppe (interlude)
09. Dance Apocalyptic
10. Look Into My Eyes

Disc 2
12. Suite V Electric Overture
13. It's Code
14. Ghetto Woman
15. Our Favorite Fugitive (interlude)
16. Victory
17. Can't Live Without Your Love
18. Sally Ride
19. Dorothy Dandridge Eyes (featuring Esperanza Spalding)
20. What An Experience
Exclusive Target Album Cover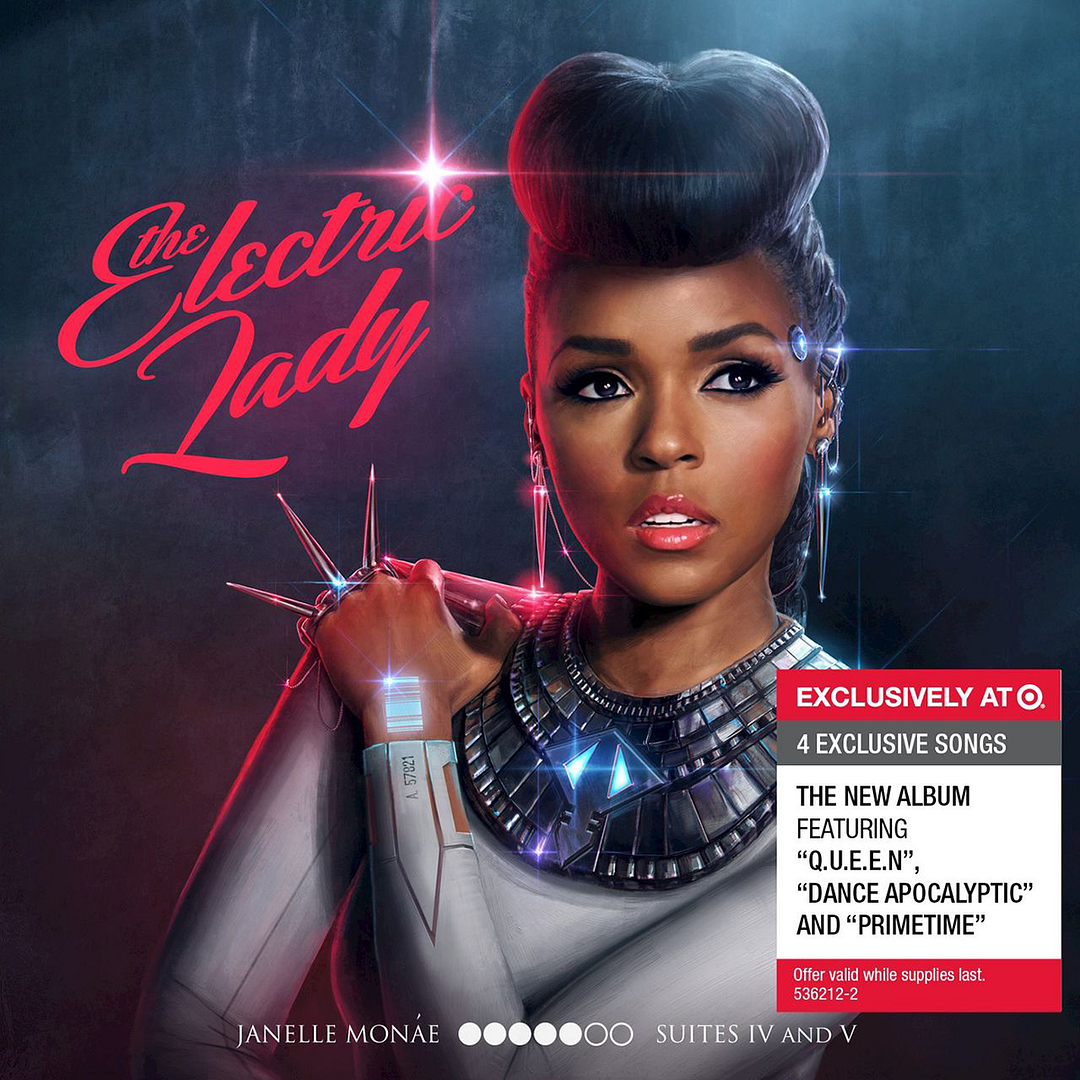 You have read this articleAlbum Cover / Janelle Monae / Track List with the title Janelle Monae Shares 'The Electric Lady' Cover. You can bookmark this page URL http://stuartsandford.blogspot.com/2013/08/janelle-monae-shares-electric-lady-cover.html. Thanks!
Write by:
RC
- Tuesday, August 13, 2013