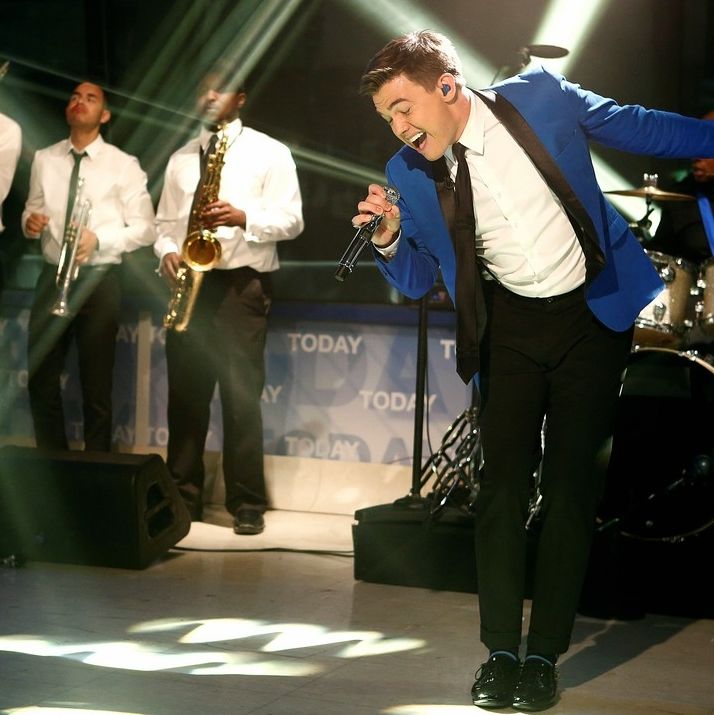 Jesse McCartney
wasted no time promoting his new single,
"Back Together"
. After released it to iTunes on Tuesday, August 13th, he stopped by
'The Today Show'
the following day to unleashed his first televised performance of the single.
The star also opened up about writing the song for
Hot Chelle Rae
, but deciding to keep it for himself, saying: "I got in the studio with this amazing group of producers called The Eleven as well as Nash and Ryan from Hot Chelle Rae. We were writing this song and originally it was for their record. Halfway through the process, I was like, 'Hey, you think I could have this one?'" Watch his performance of the funky single beneath:
You have read this article2013 Performances / Jesse McCartney with the title Jesse McCartney Sings On 'The Today Show'. You can bookmark this page URL http://stuartsandford.blogspot.com/2013/08/jesse-mccartney-sings-on-today-show.html. Thanks!
Write by:
RC
- Sunday, August 18, 2013